Roswell Property Management
Let Us Manage Your Rental Property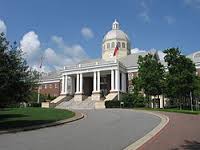 PowerHouse Property Management can take care of all your Roswell rental home property management needs! We are a leading property management company in Roswell and the metropolitan area. Our management team has over 50 years experience, not only as property managers, but also as investors. The management team at PowerHouse Property Management personally owns rental properties and will take care of your property as if it is their own.
Signup to receive our newsletter with free information and tips!
Newsletter Signup
PowerHouse Property Management consistently gives you personal attention. We also provide…
Detailed Reporting with State of the Art Software
Prompt Payment
Regular Inspections & Digital Documentation (Video)
Up to Date Knowledge of Landlord Tenant Law
Unsurpassed Marketing Power
The Benefits of using PowerHouse Property Management
No hassle management
Automated owner statements
Online Owner Portal Access
Industry leading marketing tools
24/7 maintenance request handling
Prompt Response to Tenant Requests
Low vacancy rate
Low time on market
Industry specific local knowledge
What we do as your Roswell property manager:
Fill vacancies
Advertise your rental
Handle tenant inquiries
Background and credit investigations
Application processing
Lease signing
Full service repair - We obtain bids and notify our clients prior to any excessive expenses regarding their property.
Rent collection
Move In & Move Out Inspections
Fully account for all deposits
Accounting
Handle Tenant excuses and problems
Manage tenant relationship and disputes
Evictions (court costs additional)
Handle Security Deposits
Easy tenant payments via ACH (electronic funds transfer)
Inquire About Our Services
Application Processing

We supply rental applications and all other documents necessary to meet Georgial Landlord/Tenant Laws. All prospective tenants are thouroughly screened with national background, credit and criminal investigations. At move-out we disburse all tenant deposit refunds and supply required documentation.

Maintenance and Repairs

Ensure all required maintenance is done in a timely manner. Provide 24-hour emergency service. An interior survey of the property is conducted every six months with a copy going to the owner. We also perform quarterly inspections of the property.

Owner Portal, Statements and Payments - Our Technology Advantage

We provide fully computerized and detailed monthly statements accounting for all income and disbursements. All collected rent and deposits are maintained in a client's trust account, subject to periodic auditing. Our tools provide you online financial reports including year-end accounting statements and 1099 forms. Monthly owner payments are handled via ACH (Electronic funds transfer).

Our Technology Advantage

We invest in advanced technology systems so we can provide you with the best service and manage your properties efficiently and effectively. We have chosen property management and accounting software called Propertyware. Some of the benefits that we are able to pass on to you:

We can respond faster and provide better service to both owners and tenants.

We can securely access information about all properties at any time and from anywhere. Sensitive data is securely housed in a state-of-art data center, and backed up regularly and automatically.

Monthly statements can be delivered to your email inbox, saving time and paper.

The statements are easy to read and provide you with a quick snapshot of your property details for the past month.

We address property maintenance issues faster.

We can create electronic work orders and communicate with vendors so we quickly solve issues.

You will be paid faster and more securely.

We are able to use electronic payments (ACH) to deposit funds directly into your bank account.

We can more effectively market your properties to fill vacancies sooner.

We can quickly and professionally advertise your properties on our Web site, Realtor.com and other Web sites

The National Association of Residential Property Managers

NARPM is a professional organization that promotes education, designations, and networking as a resource to empower its members with knowledge and skill.

A NARPM member honors and subscribes to a Code of Ethics and Standards of Professionalism. The result is quality service for you and the community. There are over 1800 Members Nationwide and Internationally.

Local Chapters Offer Educational Programs and Guest Speaker Luncheons. Affiliate vendor and member programs off monthly educational newsletters as well as midyear and annual education events.

I am a professional property manager and a member of the National Association of Residential Property Managers. Visit the NARPM website at: www.NARPM.org

Save time, work, and stress:

Professional Property Managers are dedicated to selecting quality tenants and keeping your investment in good repair with minimal cost. They want your real estate investment to be a success not a failure. One last benefit – your leasing and management fees are usually a tax deduction.

You don't have to hire someone to clean, paint, or make repairs.
You don't have to advertise, take rental calls, and show the property.
You don't have to screen applications and be apprehensive about who to pick.
You don't have to execute a rental agreement, worry about adding addendums, fill out the move-in inspection report, and deposit money.
You don't have tenants calling at all hours of the day and night.
You don't have to confront tenants on tough issues like collecting rent or taking better care of the property.
You don't have to collect NSF checks.
You don't have to schedule and fill out the move-out inspection report.
You don't have to mail the tenant's accounting report and refund check.
You don't have to start the process all over again.
You don't have to serve legal notices or start an eviction.
You don't have to worry about the property or be shocked by its condition when you hire a Professional Property Manager.

Are there good reasons for managing your own rental property? Are they worth the risk?
---
Don't want to Sell your Home… Rent It - Renting is a great way to increase wealth
Rent your home and earn money four different ways
We can help. We walk the talk. We own and manage our own personal investment properties. Learn how you can make money four different ways with a Rental
Yes, that's right. You can make money four different ways with renting your home *
Tenant pays off your mortgage every month
Potential positive cash flow each month
Income Tax Deductions on a Schedule E
Potential Appreciation over time
Fill out the form on this page to get a free quote or give us a call!
---
Full Service Management:
Includes all Leasing Services
Our management fee will be 7% ($99 minimum).
Provide 24/7 access to online Owner Portal
Collect monthly rent via electronic check, credit card, personal check, or money order
Maintain convenient mail drop for tenant payments
Hold Tenant rent payments in trust account
Forward tenant rent payments via ACH to the owner on the 10th of the month
Provide 24/7 access to online Tenant Portal
Handle Tenant issues on a timely basis
Educate Tenants as to importance of timely rent payments
Notify Tenants with a late notice if rent is received after the 5th of the month
Coordinate evictions if necessary (PowerHouse Property Management eviction rate is less than 1%)
Manage maintenance requests from tenants 24/7
Negotiate rates with vendors for best pricing
Dispatch professional, licensed, bonded vendors
Perform periodic home inspections
Perform Move-Out inspections within 3 days as required by Georgia Landlord Tenant law
Maintain Tenant's security deposit in a trust account
Determine strategic planning recommendations for maintenance, rent increases, and sale of property to insure highest ROI
Institute risk management practices to minimize owner liability
Monthly and year-end financial reporting to make your year-end tax filing as simple as possible including 1099's
Distribute Tenant handbook to educate tenants
Leasing Services:
Complete Rental Analysis
Determine market rent for your property
Take extensive interior & exterior photos of your property
Produce HD video walk through tour of your property
Market your property for rent on numerous websites including: FMLS, Realtor.com, HotPads, Zillow, Trulia, Move.com, Craigslist, YouTube, Facebook, Livelovey & Rently
Coordinate scheduling & showing of your property to prospective tenants
Thoroughly screen all applicants (credit history, income, rental history, criminal background)
Execute lease documents utilizing the Georgia Association of Realtors (GAR) approved lease with added proprietary stipulations
Collect first months rent as a non refundable reservation fee
Perform electronic Move In inspection with photo documentation
Collect Security Deposit at time of Move In
Lease Renewal Services:
Notify owner of upcoming lease renewals 75-90 days from lease end to determine plans for the following year
Review market rent to determine if a rent increase is appropriate
Review and modify current lease to include new updates where appropriate
Negotiate new lease terms with Tenant
Sign new lease
Leasing Services
Let us do all the work in finding a new tenant for you – you manage the property until you are ready for complete professional property management services.
Marketing
Showing your property
Take applications from prospective tenants
Screening tenants
Marketing Services
Professional "FOR RENT" signs Referrals from local real estate offices Comparable marketing of vacant properties Referrals from relocation companies Internet advertising on numerous Web sites
Screening Services
Verification of source for all income Verify credit history Check public records for past evictions (FED) Verify present tenacy Verify former tenacy(s) Complete a criminal background check All of the above services for only one month's rent
All of the above services for only one month's rent
Fed Up Landlords
Are you fed up & frustrated in dealing with your tenant??? PowerHouse Property Management offers you relief from:
After hours phone calls
Late rent payments
complaints from neighbors
If your rental is vacant, we will find a quality tenant for your home. We advertise in over thirty Internet websites as well as the local Atlanta MLS and Realtor.com.
Call us today for a free consultation – 678-636-9098
Investors - Grow Your Portfolio with Powerhouse Property Management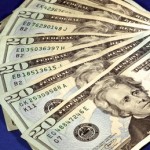 The management team at PowerHouse Property Management have been investing in real estate rentals for over twenty years. As members of GAREIA (Georgia Real Estate Investors Association) and Atlanta REIA we know what investors are looking for.
You know where to find the deals, How to write the offers… Do you REALLY want to spend your time dealing with after hour phone calls, tenant complaints, late payments, etc.
You are not making money dealing with these issues. Do what YOU do BEST, find the deals & write the offers.
Call us today for a free consultation – 678-636-9098
---
What our customers have to say about us:
"PowerHouse Property Management, LLC has managed my property for nearly 3 years and I have been extremely pleased with their services. They have made a previously stressful remote property management situation a breeze. Communication has been excellent and management has been knowledgeable, trustworthy, responsive, and proactive in approach. Highly recommended if you are in need of property management services."
- Michael U., Pennsylvania (Owner/Investor)
"I have been using PowerHouse Property Management for three years to manage a rental home in Johns Creek. It has been absolute pleasure. They were able to quickly identify wonderful tenants. PowerHouse's fees are very reasonable and service is impeccable and professional. I have always received prompt responses to my inquires and quickly notified of any issues at the property. Powerhouse has really taken the stress out of being a first time landlord."
- Adam T., Johns Creek, Georgia (Owner/Investor)
---
Roswell Area Info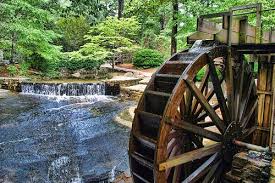 Roswell is filled with things to do, explore and enjoy. Invite your family & friends to Roswell and make special memories in your own hometown. Roswell is a true "foodies" destination. From continental cuisine, down-home cooking, southern BBQ, cozy tea rooms, sidewalk cafes and elegant dining, a culinary experience awaits you. Roswell has a room for you. Whether you are coming for business or pleasure, we hope you stop and stay awhile. Just one call to the Roswell Convention and Visitors Bureau takes the stress and worry out of planning the perfect occasion.
Roswell's historic locations, natural areas, quaint downtown scenes, urban charm, arts, culture, the Chattahoochee River, streams, trails, spacious warehouses and modern amenities make Roswell the perfect location for film projects of all types.
Nature lovers, history buffs, art aficionados and foodies can follow their passion to Historic Roswell and indulge in all their favorite pastimes. Let us help you find what you are looking for and show you what all Roswell has to offer.
Areas We Serve
Forsyth County
Cherokee County